---
Historic Buildings In Honolulu, Hawaii
---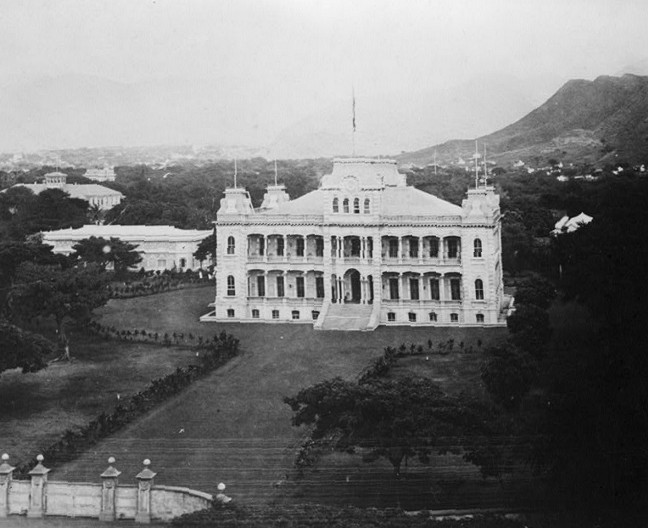 Iolani Palace, ca. 1883
Residence of the last two royal rulers of Hawaii. Scene of transfer of government to the United States in 1898. From 1898 to 1960s, the palace served as the capitol of Hawaii. When built, the palace was the most elaborate structure in the Hawaiian Islands.

---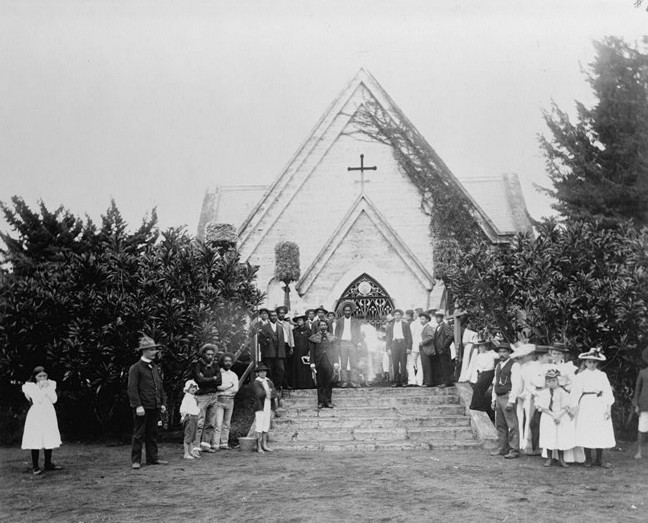 Royal Mausoleum

Serves as a memorial to the Hawaiian rulers,

many of whom were first interred in the structure.
---

Aliiolani Hale
Begun in 1871, the Aliiolani Hale was officially opened by the legislature on April 30, 1874. The design is an adaptation by Robert Stirling, Superintendent of Public Works, from a design for a palace for King Kamehameha V submitted by Thomas Rowe, architect, Sydney, Australia. The exterior bearing walls of large molded concrete blocks are original, this being one of the earliest uses of this building material in the United States. The interior has undergone a series of changes which seem to have removed completely any vestiges of the original. Major alterations in 1911-12 by Ripley and Reynolds, architects, completed the transformation with a new structural system of steel and concrete. In addition, the existing octagonal rotunda and cast iron stairways date from this period. In 1941-42, the large addition to the rear (makai) practically doubled the original building. Having housed various government functions throughout its history, it finally came into possession of the courts and is now commonly known as the Judiciary Building.

---

Kukui Shrine
---
The house is credited as the oldest frame house in the Hawaiian Islands, built during the reign of King Kamehameha II. It gains additional distinction from the fact that it represents one of the earliest uses of a type of pre-fabrication, the lumber for it having arrived in April 1820 with the Pioneer Mission Company, with the frame for the house arriving in December 1820. Excavation for the mud and straw cellar began in April 1821. It was first occupied in August 1821 by the Daniel Chamberlain family. Many of the early families who influenced the growth of the missions and the development of the country have lived here, including the Loomises, Thurstons, Binghams and Judds. At one time it housed 12 adults and 12 children. Conditions such as this led to a succession of alterations and additions. In 1851 it was purchased by the Cooke family who later left it to the Hawaiian Mission Board in 1896. The Hawaiian Mission Children's Society acquired the property from the C.M. Cooke estate in 1925 after having held it in lease since 1907. There was a major restoration in 1935 by Mr. C.W. Dickey, architect for the Society, who strengthened it with steel and concrete, suitably hidden. Today, it stands as an example of straightforward New England architecture amid the tropical growth of Hawaii.

---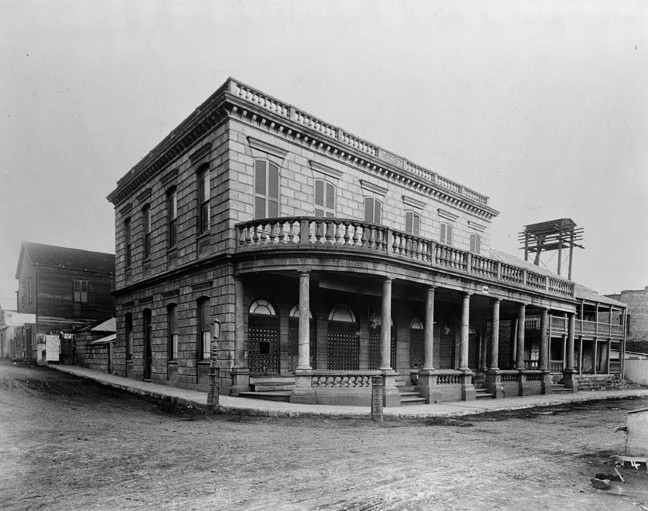 The two-story building of classic design was at the time of its erection one of the outstanding public buildings in the Hawaiian Kingdom. It is particularly significant in the history of building construction since the structure made early use of concrete in the form of large blocks, laid as ashlar for exterior bearing walls, together with the use of iron bars for reinforcement of formed structural concrete.


---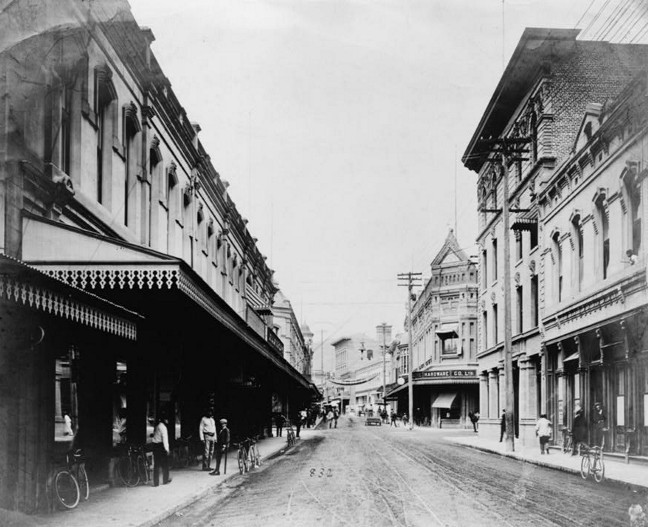 Stores on Fort Street
---
Historic
America
www.historicamerica.net
---
Let's Make History!


HAWAII INTERNET TELEVISION STATIONS FOR SALE