Buffalo Bill, soldier, hunter and showman

William Frederick Cody
Born: February 26, 1846 near Le Claire, Iowa
Died: January 10, 1917 (aged 70) Denver, Colorado
---
Iowa
---

Although it is sometimes called the "Corn State," Iowa really is a breadbasket for the U.S., with 90 percent of its land devoted to farming.

The main products are corn and hogs.

Named for the Iowa River, which was named for the Iowa, or Ioway, Indians, Iowa joined the Union in 1846 as the 29th state.

The wild rose is the state flower and the capital is Des Moines.


---
Iowa: Depression Era Photographs
---

Shooting marbles, Woodbine, Iowa
---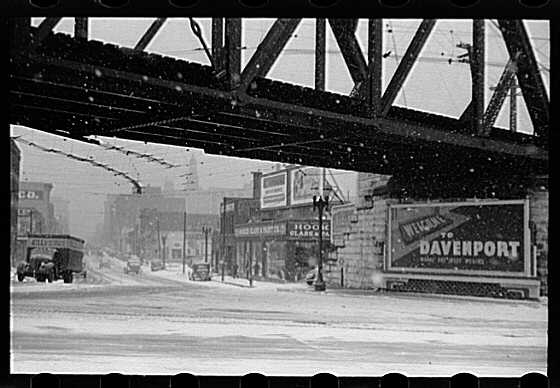 Welcome to Davenport
---

Earl Kluck's Tavern, Dubuque, Iowa.
---

Farm, Harrison Country
---

Farm. Worth County, Iowa
---


Memories last forever. Old films & videos don't.
Save your home movies for generations to come.

EMAIL

or visit

FLEAMARKETTV.COM


---
Historic America
Alabama l Alaska l Arizona l Arkansas l California l Colorado l Connecticut l Delaware l Florida
Georgia l Hawaii l Idaho l Illinois l Indiana l Iowa l Kansas l Kentucky l Louisiana l Maine
Maryland l Massachusetts l Michigan l Minnesota l Mississippi l Missouri l Montana
Nebraska l Nevada l New Hampshire l New Jersey l New Mexico l New York
North Carolina l North Dakota l Ohio l Oklahoma l Oregon l Pennsylvania
Rhode Island l South Carolina l South Dakota l Tennessee l Texas
Utah l Vermont l Virginia l Washington l West Virginia
Wisconsin l Wyoming l Washington D.C. l Home
---