---
Historic Buildings In Annapolis, Maryland
---

Old Inn

Ghiselin Boarding House,

John Ridout Tenant Houses

Governor's Mansion
The building was authorized by the state Legislature in 1868 and since its completion has served as Governor's Mansion for the State of Maryland.


Governor Samuel Ogle House, Naval Academy Alumni Association House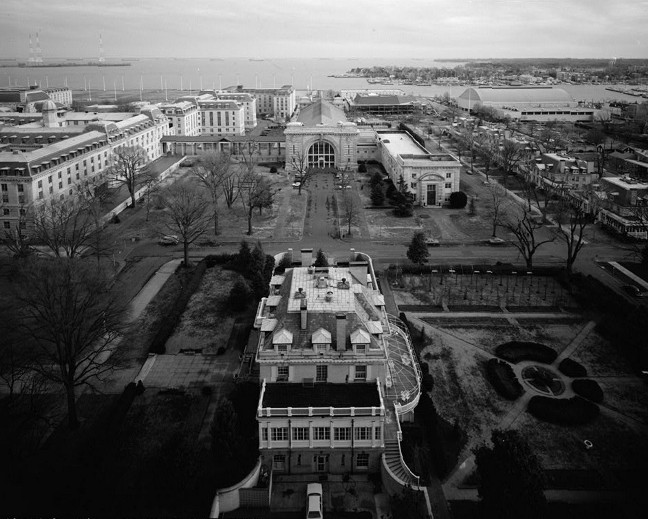 United States Naval Academy
Ernest Flagg's plan for the United States Naval Academy is one of the major American exercise in the Beaux-Arts style of architecture. Although later modifications have altered his original concept, the major elements of his plan -- rigid axial symmetry, classically inspired buildings, and impressive siting -- remain to define the essential character of the Academy.

Maryland State House
---
MARYLAND
---
Historic
America
www.historicamerica.net
---
Let's Make History!


MARYLAND INTERNET TELEVISION STATIONS FOR SALE