---
Dertroit, Michigan
---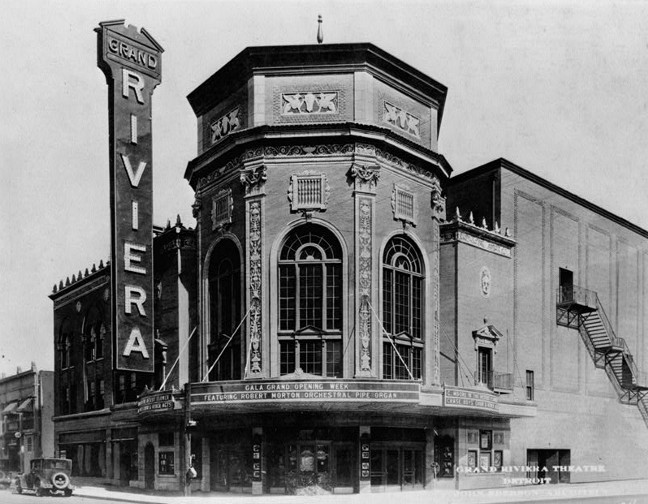 Grand Riviera Theatre
The Grand Riviera is a representative example of a large neighborhood moving picture theatre of the mid-1920s. The octagonal corner entrance tower is a distinctive feature of the exterior, and the "atmospheric," or outdoor effect of the auditorium, a popular novelty of the period, is a freely romanticized representation of a Mediterranean garden.

Grand Riviera Theatre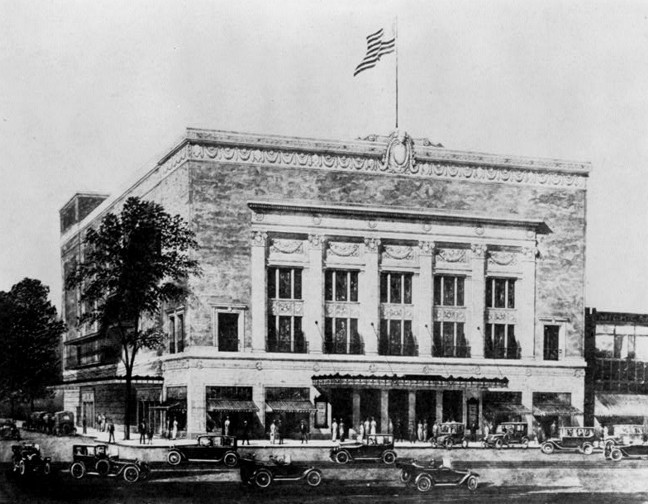 Orchestra Hall
Orchestra Hall resembles the typical theatre of its day, with a restrained and elegant adaptation of Renaissance style that preceded the exuberant eclecticism of the next decade. It was designed with emphasis on concert requirements, but was fully equipped also for use as a motion-picture theatre. Its appearance and superb acoustics reflect the ability of C. Howard Crane, a Detroit architect who became one of the most notable national and international architects of the "Movie Palace." Crane's Orchestra Hall, Detroit's first true concert hall, was considered to be one of the finest in the country. Built originally to obtain the services of Ossip Gabrilowitsch as permanent conductor of the Detroit Symphony Orchestra, during his tenure the hall was the scene of performances by many renowned artists. Later, as the Paradise Theatre, it offered outstanding concert jazz. It was the beneficiary of a successful community-wide historic preservation effort that began in 1970.

---

Briggs Stadium / Tiger Stadium

Detroit vs. Cleveland ball game at Briggs Stadium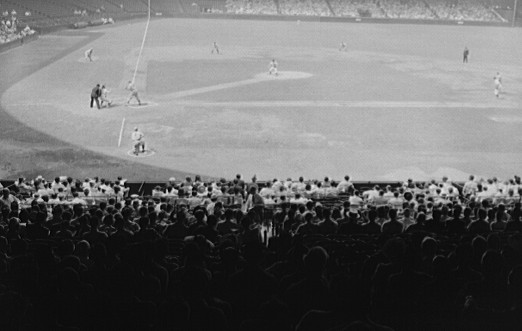 Detroit vs. Cleveland ball game at Briggs Stadium

Detroit vs. Cleveland ball game at Briggs Stadium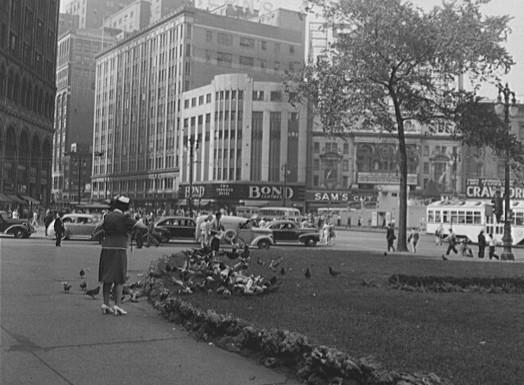 Cadillac Square

Cadillac Square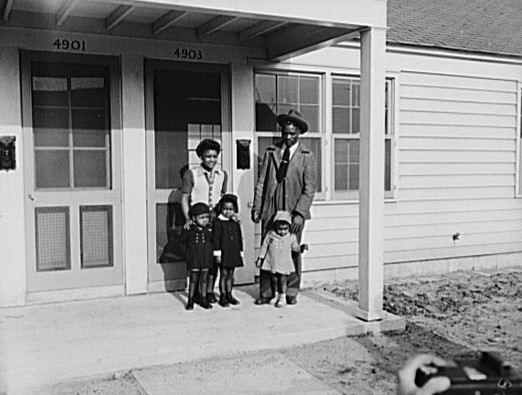 Family

Paperboy

Watering plants
---
MICHIGAN
---
Memories last forever. Old films & videos don't.
Save your home movies for generations to come.
EMAIL
or visit
FLEAMARKETTV.COM
---
Historic America
Alabama l Alaska l Arizona l Arkansas l California l Colorado l Connecticut l Delaware l Florida
Georgia l Hawaii l Idaho l Illinois l Indiana l Iowa l Kansas l Kentucky l Louisiana l Maine
Maryland l Massachusetts l Michigan l Minnesota l Mississippi l Missouri l Montana
Nebraska l Nevada l New Hampshire l New Jersey l New Mexico l New York
North Carolina l North Dakota l Ohio l Oklahoma l Oregon l Pennsylvania
Rhode Island l South Carolina l South Dakota l Tennessee l Texas
Utah l Vermont l Virginia l Washington l West Virginia
Wisconsin l Wyoming l Washington D.C. l Home