---
Curtis Wharf, Anacortes, Washington
---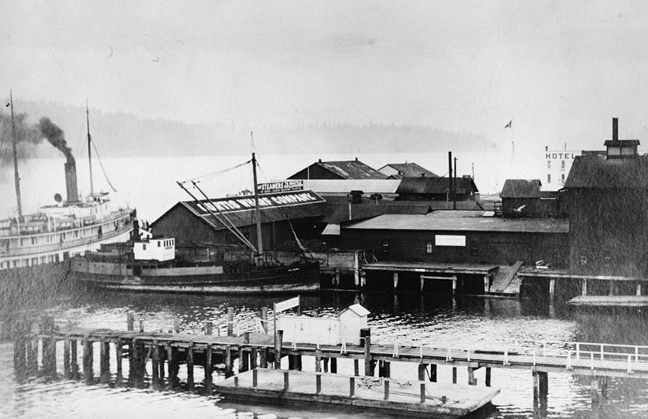 Curtis Wharf, c1905
Curtis Wharf is significant both in its contribution to history at the local and regional levels as a maritime commercial and industrial complex and in its illustration of a type of vernacular architecture dependent on a once vast American resource that is just now, at this point in history, becoming extinct: timber.

Melville Curtis
At the local level, Curtis Wharf is the last surviving example of a wharf, built in the first decade of the twentieth century and used for commerce, that was once plentiful. The builder and developer of the property, Melville Curtis, was instrumental in the development of Anacortes as a city, from its earliest days of organization. In a broader sense, Curtis can be recognized as an archetypical early pioneer of the Northwest: he came to the West Coast when it was a wilderness, and through sound business practices, and ethic of hard work, and belief in civic responsibility, succeeded in established in a safe and prosperous community for future generations.
As a maritime transportation facility, Curtis Wharf provides an interpretation of the history of passenger and commercial transportation in the Puget Sound from its earliest establishment in the days of steamship travel to the advent of the automobile and development of the ferry system, to its eventual decline in significance in the second half of the century.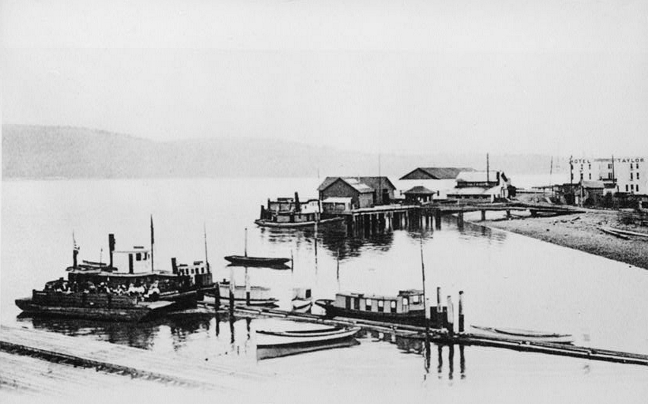 Architecturally, Curtis Wharf is not significant in its uniqueness, but more for its representation of a type of construction, based on the availability of timber, that is very rapidly disappearing. The rough-cut logs used as pilings, with the bark still intact, the massive post and pier foundations of the Cement and Plaster Warehouse, the wood roof truss still present on the roofs of the Ticket Office and the Cold Storage Warehouse, even the construction of the gutters in wood -- these buildings and their materials and techniques will never be duplicated.

---
WASHINGTON
---
Historic
America
www.historicamerica.net
---